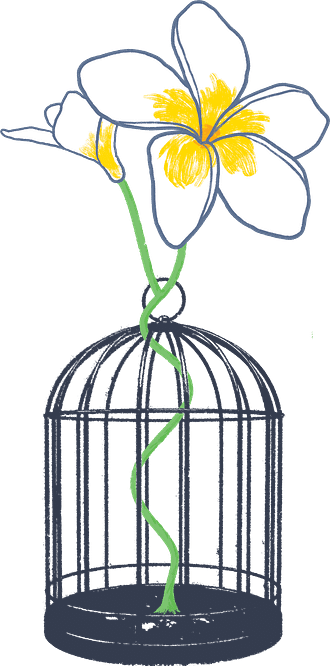 Through her personal, impressionistic, and dreamlike drawings, K., a 17 year-old girl, shares her memories of the violence imposed upon herself, her family, and the people of Nicaragua by the government of Daniel Ortega – a former leader of the Sandinista Revolution (1979-1989) who mutated from a rebel fighting a corrupt government to a ruthless dictator whose iron fist now causes K. to risk her life to protest injustice. Daniel Ortega, former leader of the Sandinista Popular Revolution (1979-1989), re-emerged in the 1990s and the 2000s in Nicaragua as the eternal presidential candidate of the Sandinista National Liberation Front (FSLN). In 2007, he finally returned to and has remained in power by establishing a totalitarian system of government, which has eliminated freedom of the press, criminalized citizens' participation, and persecuted and imprisoned its critics, political opponents, and former comrades. Currently, the state institutions, the army and the police respond to Daniel Ortega's will, as well as his political and personal interests.
In April 2018, a group of senior citizens challenged his power by organizing a protest against a social security reform. Police and pro-government paramilitaries violently suppressed the protest. Citizens reacted with outrage to the violence and erected barricades throughout the country, paralyzing the main cities for several months. In July 2018, the government ordered the dismantling of the barricades by the police and paramilitaries. The violent repression, according to international Human Rights organizations, killed more than 300 people and injured another 1,300. An estimated 140,000 have been exiled.
The political persecution and harassment of Daniel Ortega's government continues to this day. This is considered to be the worst Human Rights crisis in the last 40 years in Nicaragua.
Title: Leaves of K.
Genre: Animated Documentary
Duration: 18 minutes
Exhibition Format: DCP, Apple ProRes and H264
Aspect Ratio: 16:9
Language: Spanish
Subtitles: English
Country of Production: Nicaragua / Costa Rica
Year: 2022
A film by Gloria Carrión Fonseca